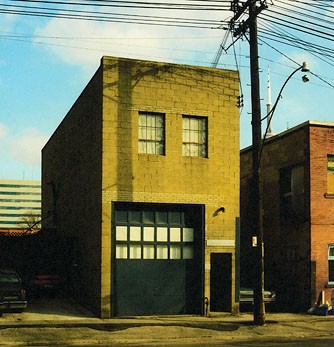 Susan Hobbs Gallery has made a definitive mark on the contemporary Canadian art scene since it opened in 1993. It is located on the traditional territory of many nations, including the Mississaugas of the Credit, the Anishnabeg, the Chippewa, the Haudenosaunee and the Wendat peoples, and is now home to many diverse First Nations, Inuit and Métis peoples. Occupying an austere two-storey building on Tecumseth Street in present-day Tkaronto (Toronto), the gallery's signature exhibition space is enhanced by a proven reputation for ambitious and carefully curated programs.

The gallery's current roster of artists ranges from emerging to established, all of whom are critically engaged in both conceptual and material-based practices. Susan Hobbs Gallery is committed to maintaining a dynamic dialogue between its artists and national and international art institutions, critics and collectors while also introducing international artists to Canadian audiences, often for the first time.
The gallery represents the following artists: Krista Buecking; Ian Carr-Harris; Didier Courbot; Brian Groombridge; Patrick Howlett; Oliver Husain; Gareth Long; Scott Lyall; Liz Magor; Sandra Meigs; Beth Stuart; Derek Sullivan; Zin Taylor; Althea Thauberger; Rhonda Weppler and
Trevor Mahovsky; Colette Whiten; Shirley Wiitasalo and Kevin Yates.